EVO-Commercial™ Features & Functionality from A-Z
EVO-Commercial (EVO-C) has an extensive range of product features that you can utilize starting from Day 1. Here are some of the helpful features and capabilities.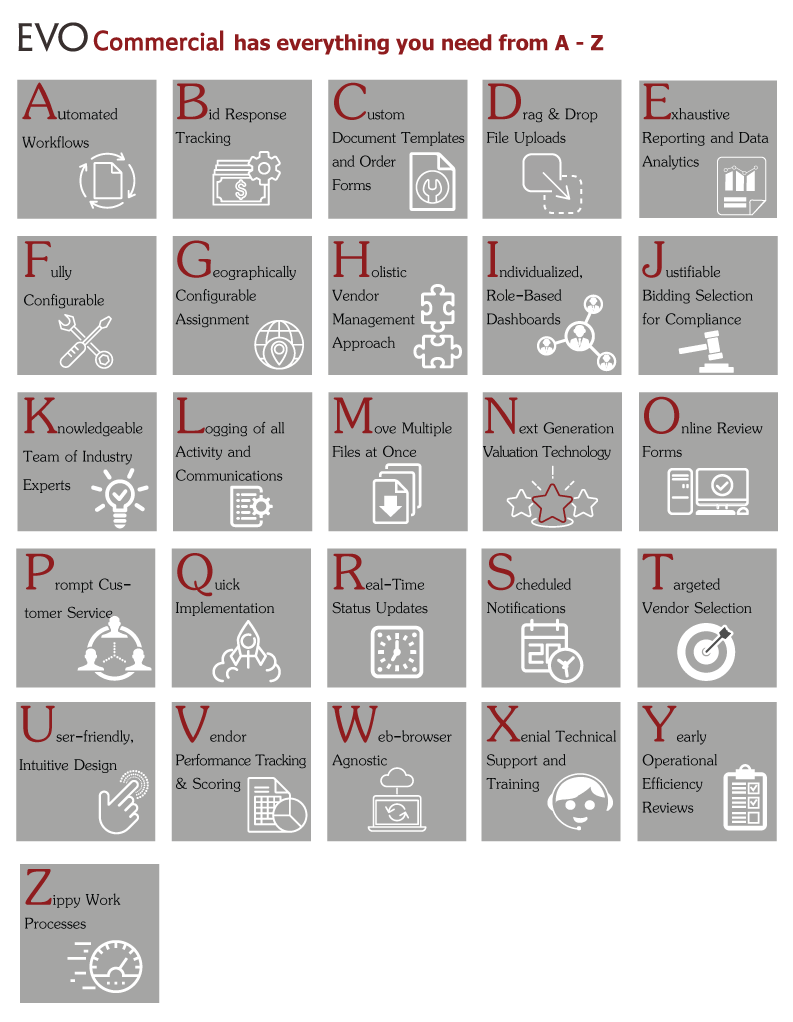 Get More Information
With configuration at your fingertips, a design that increases your efficiency, and reduces costs, as well as the wide range of features,
why wait any longer to see how EVO-C can revolutionize your business? Please fill out the form below for more information.